Today's ensemble:





Dress Topshop, jacket vintage (well, old), sandals New Look, palest legs in the world mine!

The dress is this one (and isn't it irksome that Topshop.com have switched to Flash animations that you can't copy or link, I had to do a printscreen and edit it):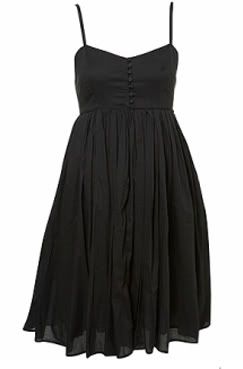 And a bonus one recreating an outfit from the weekend, in which I went to a nice restaurant and had crème brûlée for the first time, yum! I didn't take outfit pictures at the weekend because my in-laws were visiting and I didn't fancy explaining why I needed to take pictures of myself. They think I'm odd enough as it is!




Dress Kate Moss for Topshop, jacket Topshop, green tights Dorothy Perkins, sandals as before.

Although it is sunny here today, it is also quite windy: