This week's style inspiration is Alexa Chung. Many of my choices are people who's look I admire, but don't necessarily aspire to, or that I have no hope of looking like in a million years! Alexa however is a true inspiration who gives me ideas for new things I want and new ways to wear things I already have.




And today's outfit, which unsurprisingly has turned out rather Alexa-ish: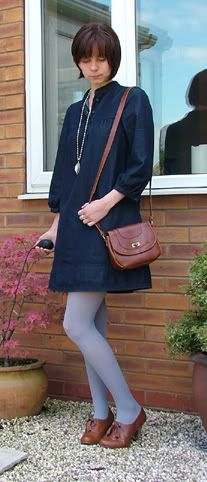 Dress H&M, bag Primark, Shoes New Look, pendant Topshop.